Howdy:)
I hope you managed to get a ton of value from the recent 4-part series we did here at NativeAdBuzz, about 'creating the perfect native ad'.
We covered a bunch of stuff, from mapping out the big idea, to writing a headline, choosing the right imagery… and even how to continually optimise your ad.
Find it useful? Got questions? Feel free ask a question below – we'd love to hear your thoughts!
Now, in today's article, I want to show you a really cool, quick, and FREE way to actually create native ads (and pretty much all the marketing material you'll EVER need).
Im using reverse image search inside NativeAdBuzz.com, free stock photos from the amazing https://unsplash.com/ https://www.pexels.com,  https://pikwizard.com and a little web-based tool called Canva, and it's one of what I call the 'hidden gems' of the Internet.
Here's the web address to get started – https://www.canva.com/
(Disclaimer: The homepage has a really addictive colouring 'game', so try not to spend toooooo long messing around).
As you can see below, you want to create an account – you can do so manually, or link your Facebook or Google account for fast access. Once you've created an account, you'll see a dashboard – now, this is going to be an interactive guide, so there won't be a whole lot of text – just follow the images, and let's create YOUR first ad!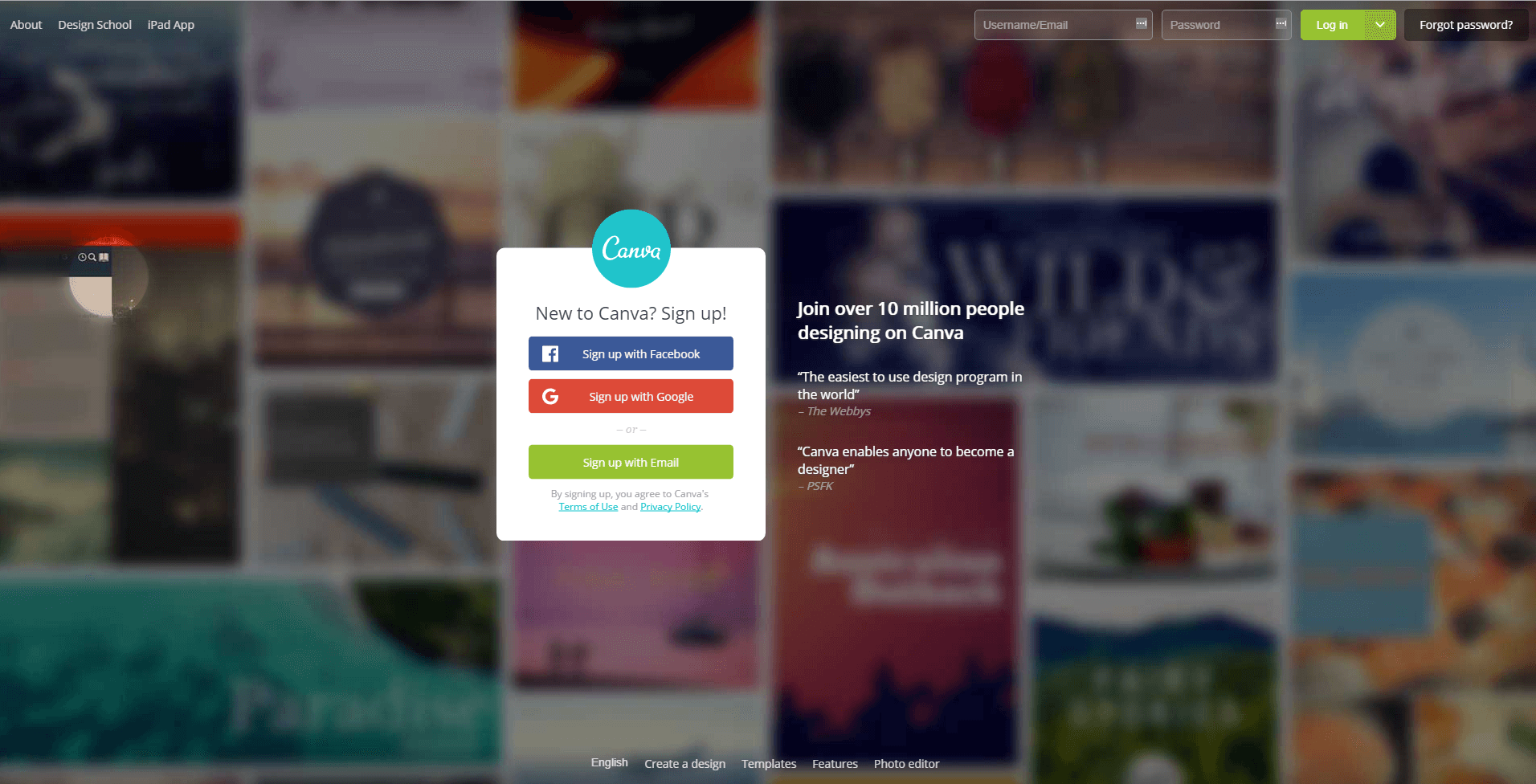 To start off, you'll want to click this fancy little green button in the top-left hand corner.
After clicking, you'll see a page with a LOT of different design options. Simply select the type you want, and you can get stated. We're going to be using the Medium Rectangle in the 'Ads' section at the bottom.
You'll then be taken to your 'canvas' page. Here you see a white background, with a fancy image-tray on the left hand side. See below.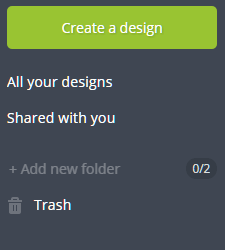 Now, simply choose the image you want for your ad. There are over 1 Million FREE images for you to choose from – and many more paid, premium ones. The free images are generally really high-quality, and this is one of the reasons why Canva is so appealing. Once you see an image you want (don't worry if it has text, you can change that easily), simply 'Drag N' Drop' the image onto the white canvas. Your screen will then look like this – (We chose to use a text-image to show you how easy it is to change text).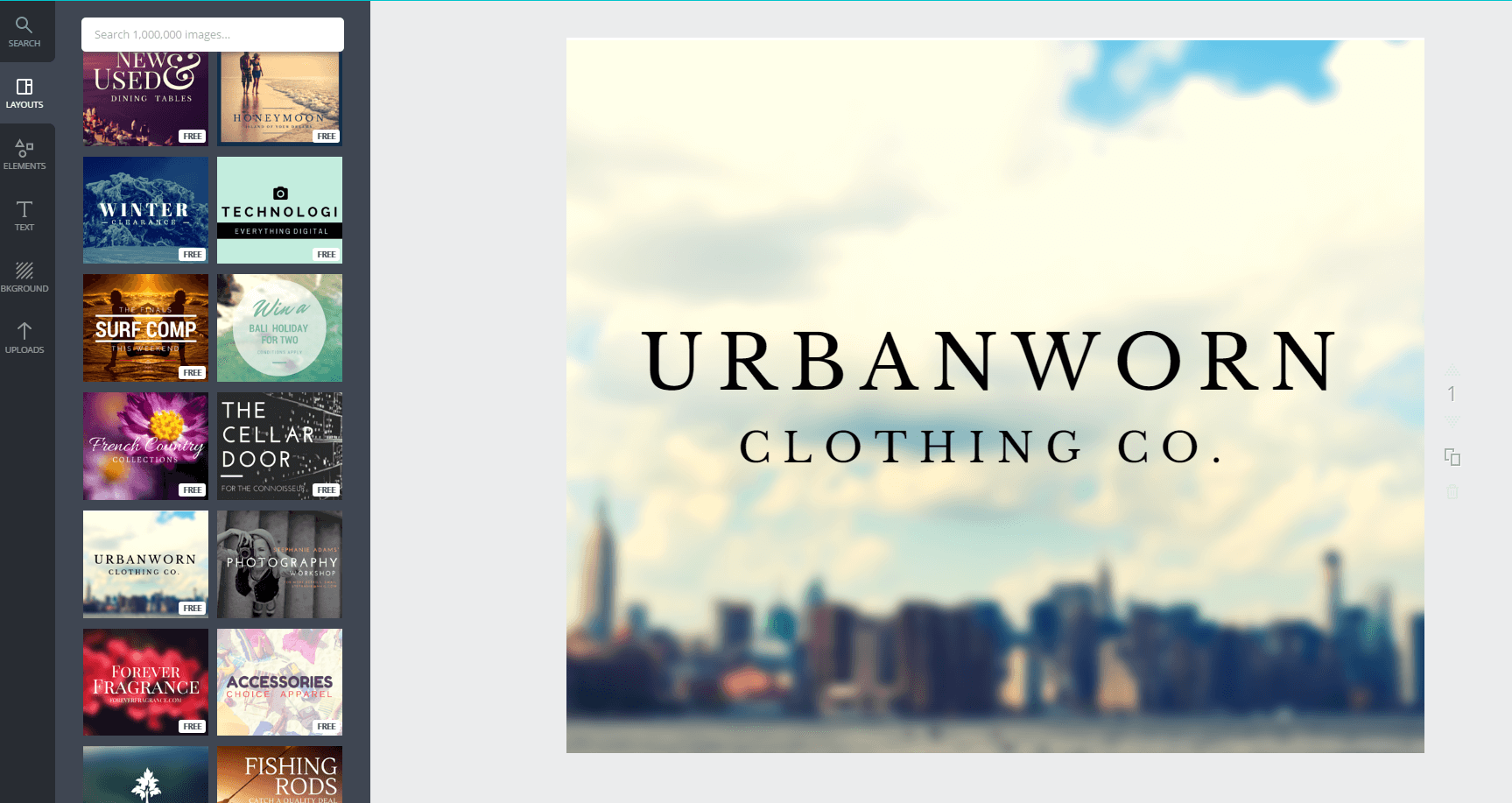 Your screen will now look like the image above – play around with a few different images, and easily combine images together searching for more images!
We're going to change the text – which is incredibly simplistic and easy to do.
Just click on the text itself, and you'll see a text box appear, much like the one you'd see in Photoshop, or other online-based editors. See below;

Just change the text to what you want… adjust the sizing, colours, and fonts… and your now have a fully-functional native ad (or ANY ad you want!)
See how easy that was?
In just two minutes we created the following;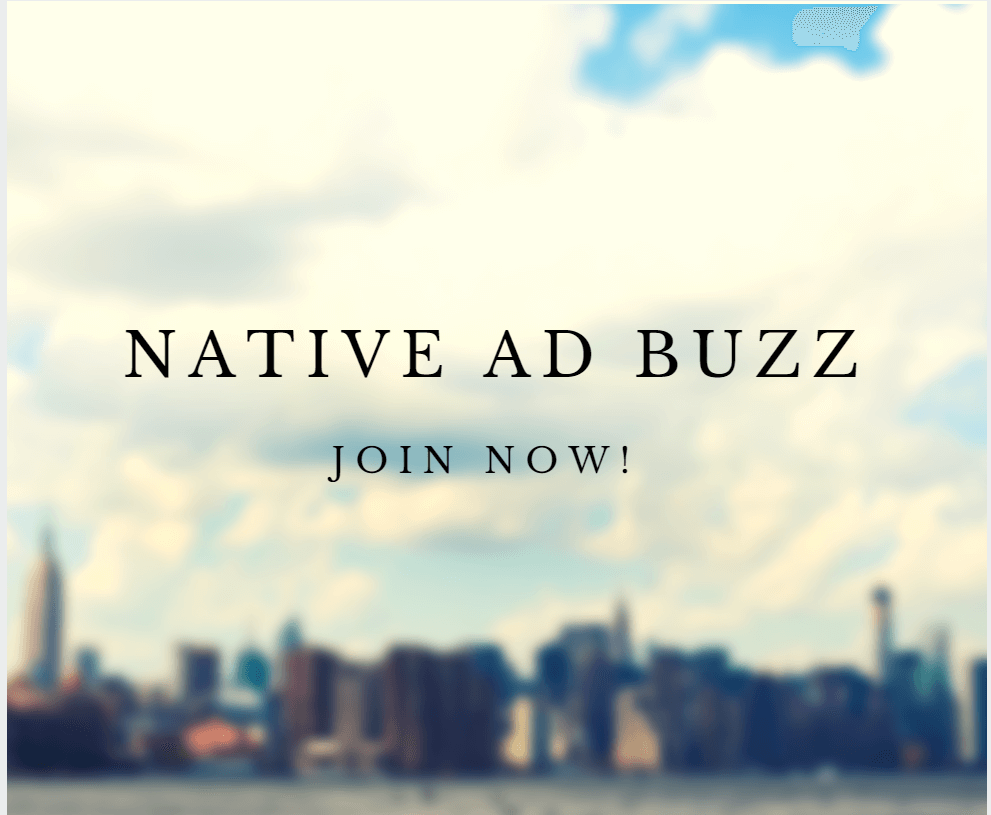 OK granted, it's not the image we'd CHOOSE to use for advertising an online native advertising 'spy tool'… but heck, NYC looks cool, right?
Anyway, once you've messed around with your ad/image, and you're at a stage you're happy with, you'll want to click the 'download' button in the top right-hand part of the screen.

Just click 'Download', and select one of the options you see (pictured below), and you can now do whatever you please with the ad!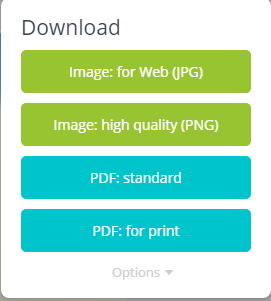 So there you have it – cool tool huh?
It doesn't matter whether you're creating a native ad… Facebook ad… even a lead-magnet for a landing page…
Canva allows you to create beautiful design work in minutes… for free!
Sign up for your account today by clicking here, and see for yourself just how easy it is!
Let me know how you get on in the comments below, and feel free to share any links to work you create through Canva!
Stay tuned for NativeAdBuzz's next series – it's all about staying 'legal' with your ads, and making sure you follow network guidelines, so it's definitely worth checking out.
And as always, if you're not yet a NativeAdBuzz member, you can claim a $7 trial simply by clicking the link below!
Talk soon,

Peter