Hey mate,
Apologises for the late email. It's been an emotional day here in the (not-so-great) Britain.
Regardless of whether you're a supporter of the 'Brexit' movement, or an avid 'remain' fanatic, there's something not quite right about an entire country divided.
That said…
Life goes on…
And the NativeAdBuzz office has been (as always) hard at work working on our new design, look and feel.
If you're already a member, I'd love to know your thoughts!
If not, here's a $7 trial you can claim right away simply by clicking here!
Anyway, it's that time of week again where we do the top 5, and this week we've pulled 5 of the most ripped ads…
So enjoy!
Here's What Actors Actually Use When Taking Drugs At Movies
So…
Who doesn't enjoy a good ole' puff while watching the movies… right???
(DISCLAIMER: NativeAdBuzz DO NOT CONDONE ANY FORM OF DRUG USE, UNLESS YOU ARE ABSOLOUTLEY 100% SURE THE POLICE ARE NOT NSA'ing Y'all ASS!)
Anyways…
What's awesome, is that you can now see exactly what actors are using when they take drugs!
I dunno about you, but I always thought it was just a bit of good acting… some tired-looking eyes… and maybe a bit of eyeliner…
But I guess we're all wrong!
7 Games Few People Have Ever Beaten
So… what's a game you've never beaten?
Candy Crush? Call of Duty??? The new Internet sensation Slither.io???
This ad has only been active for a couple of weeks, but it's already gained a lot of traction in the market – even stranger, is the weird-looking guy in the photo, wearing some kinda Hannibal-lector mask.
Anyway, I'm actually pretty curious to know what games you haven't beaten, so reply to this email and let me know!
7 Tricks For How To Learn Any Language In 7 Days
The headline reeks BS…
The image reeks BS…
Even the bloody stats reek BS…
But nope. The NativeAdBuzz  software is spot on, and this ad is showing an incredibly high strength score.
It's amazing how what looks to be a fairly poorly-constructed ad can do so well in the native ad networks…
But… if it's working…
Then it's hard to judge, so remember this…
BAD COPY & WEIRD IMAGE = GOOD AD.
Sometimes lol.
The Best Dessert You've Never Heard Of
I have a problem with this ad.
My problem is WTF the dessert in the image is.
It looks like a cross between apple crumble and lemon sorbet…
But every time I look at it, it just looks different!
What do you think?
What's cool about this ad however, is that it's been running just over a week, it's already seen on 101 publishing networks, and with a high strength score, it's doing pretty well in the native ad market.
The chart shows volatile movement in terms of ad strength by day, and although you can see it did slightly better when it first was published, this ad appeals to both genders… all ages… and the skinny AND fat…
It's clear to see why this ad could be expected to gain even more traction as time goes on!
What If Nickelodeon Shows Got Modern Movie Reboots
Hey, you ever seen Google Translate?
It's awesome – it automatically detects the language you input, and translates it into a language of your choice.
Even better, is their mobile app, which can translate foreign text in REAL TIME!
However…
It has a flaw.
It couldn't translate this ad's headline.
'What If Nickelodeon Shows Got Modern Movie Reboots'
I'm not sure why…
I'm not sure we'll ever know why…
But one thing's for sure – this headline is in a language I certainly as hell ain't heard before…
I meant, the heckkk does 'shows got modern' even mean?
Even more astonishing is the strength of this add – 6441!!!
Clearly there are plenty of people who do speak this weird language…
I'm yet to find them! Do you know it? Let me know!
UPDATE: It turns out this is the official language of the Brexit 'Leave' group. Sorry for not figuring it out first time!
Anyway…
There's the 5 most ripped ads for this week!
Take a look at them…
See what's working…
And model the successes into your campaigns.
Remember, if you want to get access to thousands of native ads… at the touch of a button…
With detailed analysis available for each…
Then you'll want to check out the NativeAdBuzz software.
It's always working hard to track down and analyse the best performing ads, so it's well worth looking into whenever you're planning on launching a new campaign.
If you're not already a member, you should claim your $7 trial by  clicking here  while it's still available.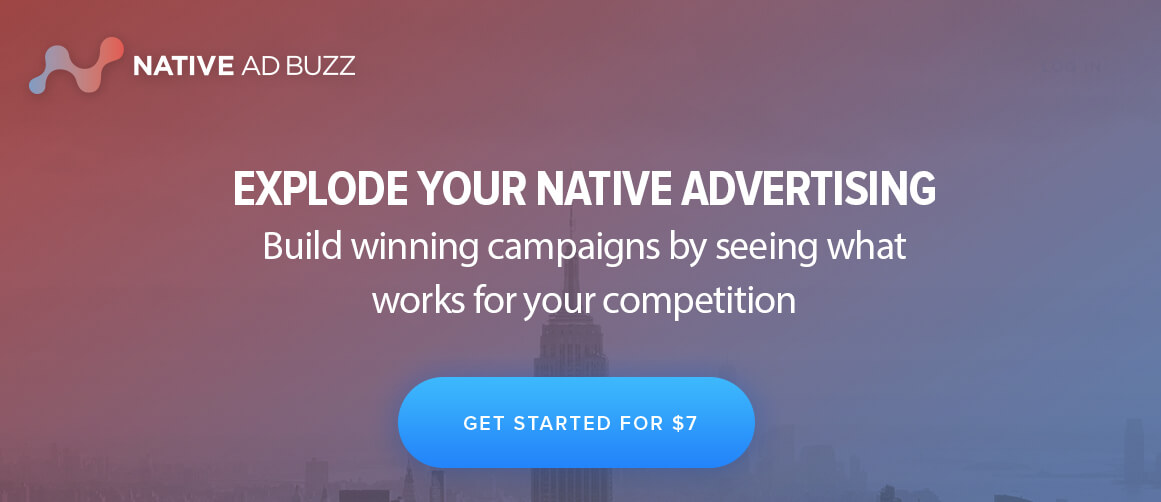 There's a ton of great material at the site, and you'll discover how thousands of ads are performing, letting you improve your OWN online campaigns!
Talk soon,
Peter
NativeAdBuzz (co-founder)
www.nativeadbuzz.com