Howdy everyone, Peter here!
I hope you've had a killer week – I certainly have, and have been hard at work with the NativeAdBuzz team to make sure our software is as intuitive and powerful as possible.
We're continually running out updates on the site to make it as user-friendly and effective as possible, so it's well-worth checking out if you haven't already.
(Psst – don't tell the rest of my team, but I've managed to set up a $7 trial, so you can test out NativeAdBuzz for yourself – claim your discount NOW while you still can!)
Alright, so as you probably know, each week I email out a 'top 5' list, which looks at some of the top-performing ads from the last 7 days.
We've been doing things a little differently recently, and today, I want to keep up with this 'new' trend.
That's why we're going to look at the top 5 most ripped ads – so…
Let's get started!
1. New Military Flashlight Every Patriot Needs To Know About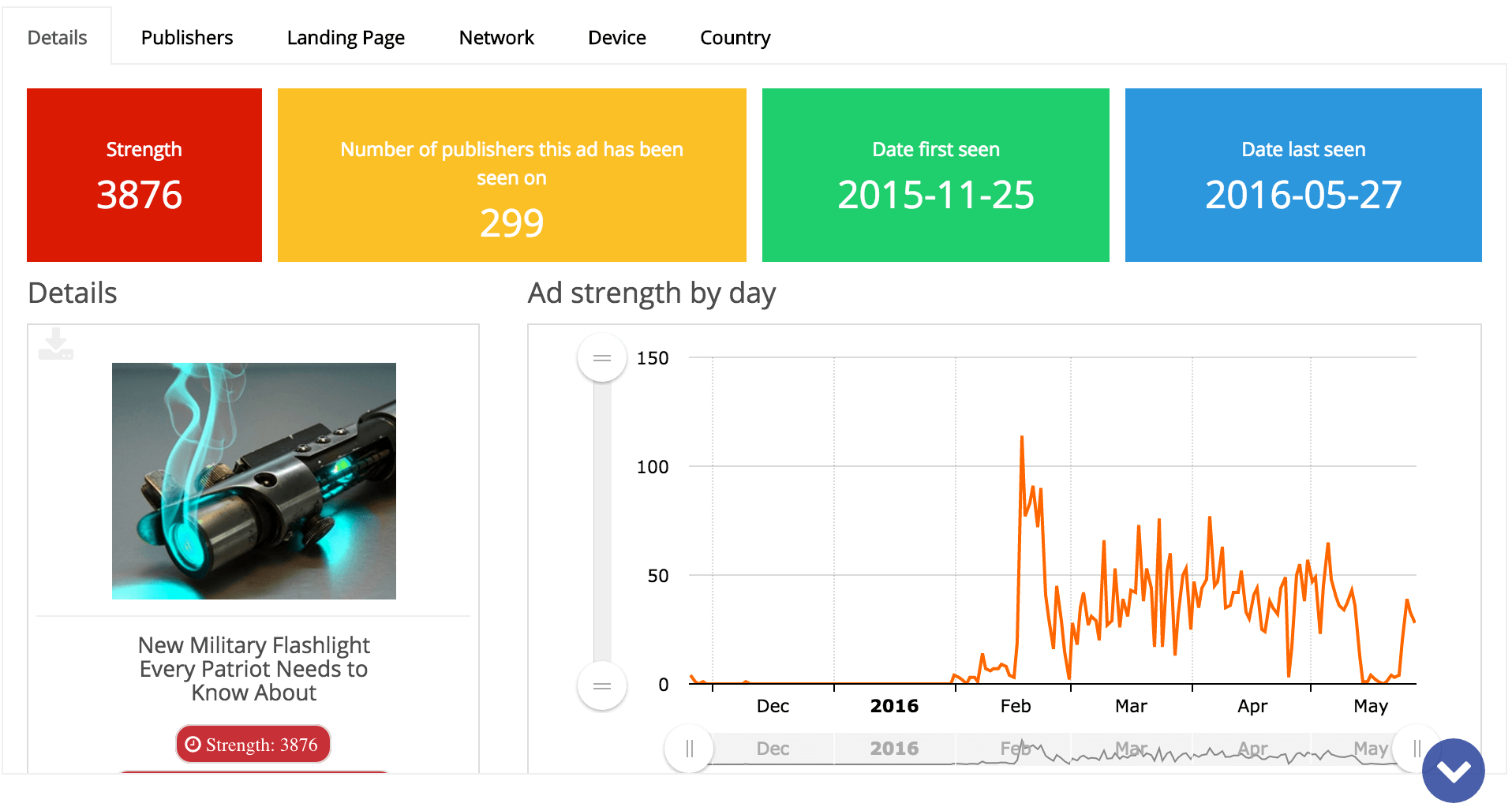 Now, this is a pretty niche-specific ad – which was part of the reason I was so surprised it lead the 'most ripped' field.
While it's obviously aimed primarily at the US market, it doesn't actually specify so (so I guess, I could be totally wrong!) – this ensures it CAN be made applicable to any country.
The cool thing about this ad is the 'smoke effect' that the flashlight is giving off – as if it were a recently fired gun barrel. Patriots (nationalists) love this sort of shit!
It also makes you wanna know WTF this flashlight is about, right?
2. How This Regular Guy Learned 11 languages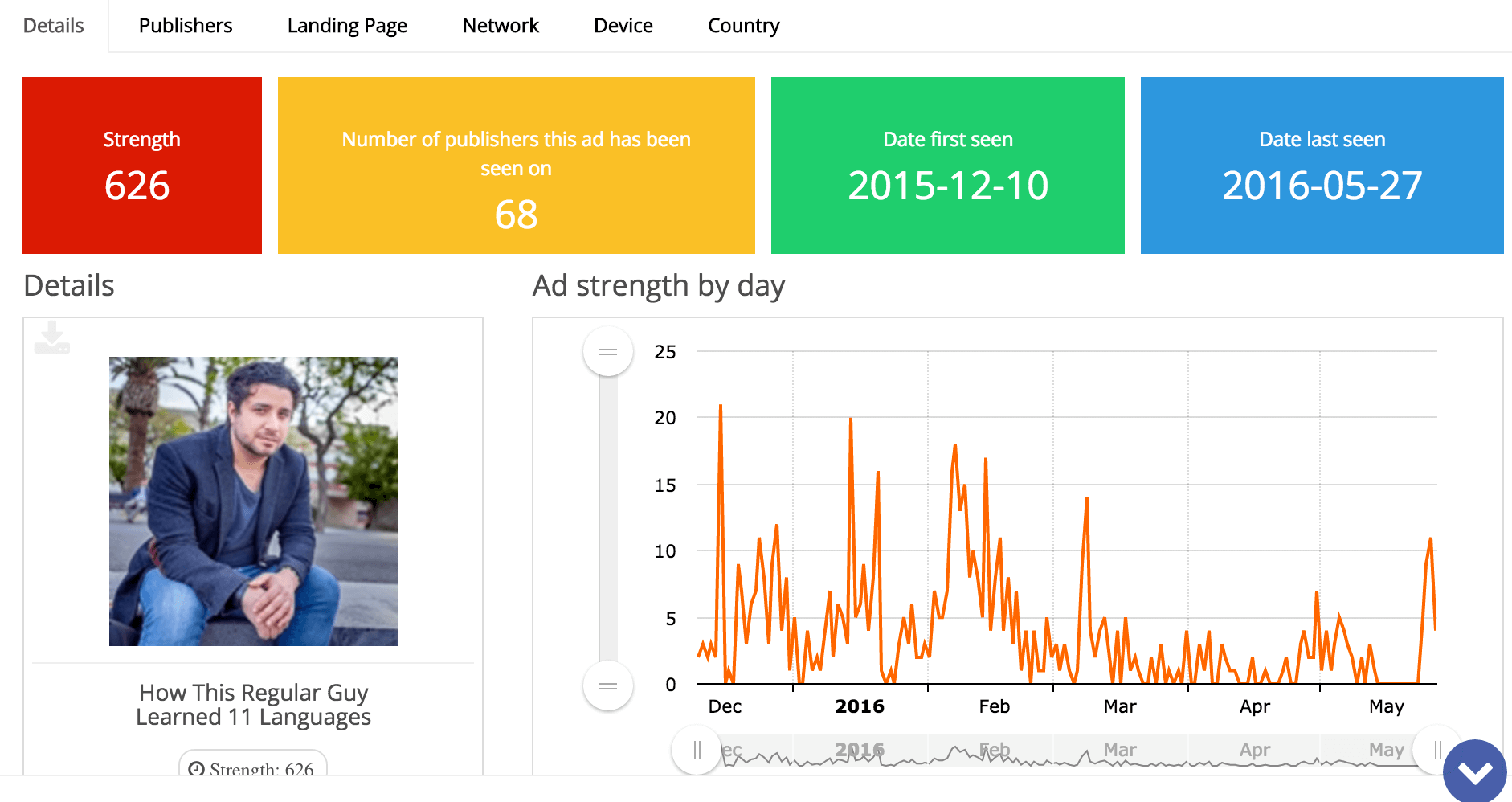 First off, let's be VERY clear about something.
You are NOT A REGULAR GUY IF YOU KNOW 11 languages.
I mean, damn…
I can barely figure out how to use English…
11 languages?
Either this guy's managed to get hold of some limitless-like drug… or he's been repeatedly abducted and probed by aliens!
In all seriousness though, this ad is really cool, as it teases us with the feel that 'any of us can learn a language' – without hassle.
It doesn't really make us feel we'll be able to learn 11 languages – instead, it helps us feel accommodated that we'll be able to learn ONE language easily – cause I mean, if this 'ordinary' guy can learn 11, we can certainly learn 1, right?
3. That's How You Find Awesome Hotel Deals!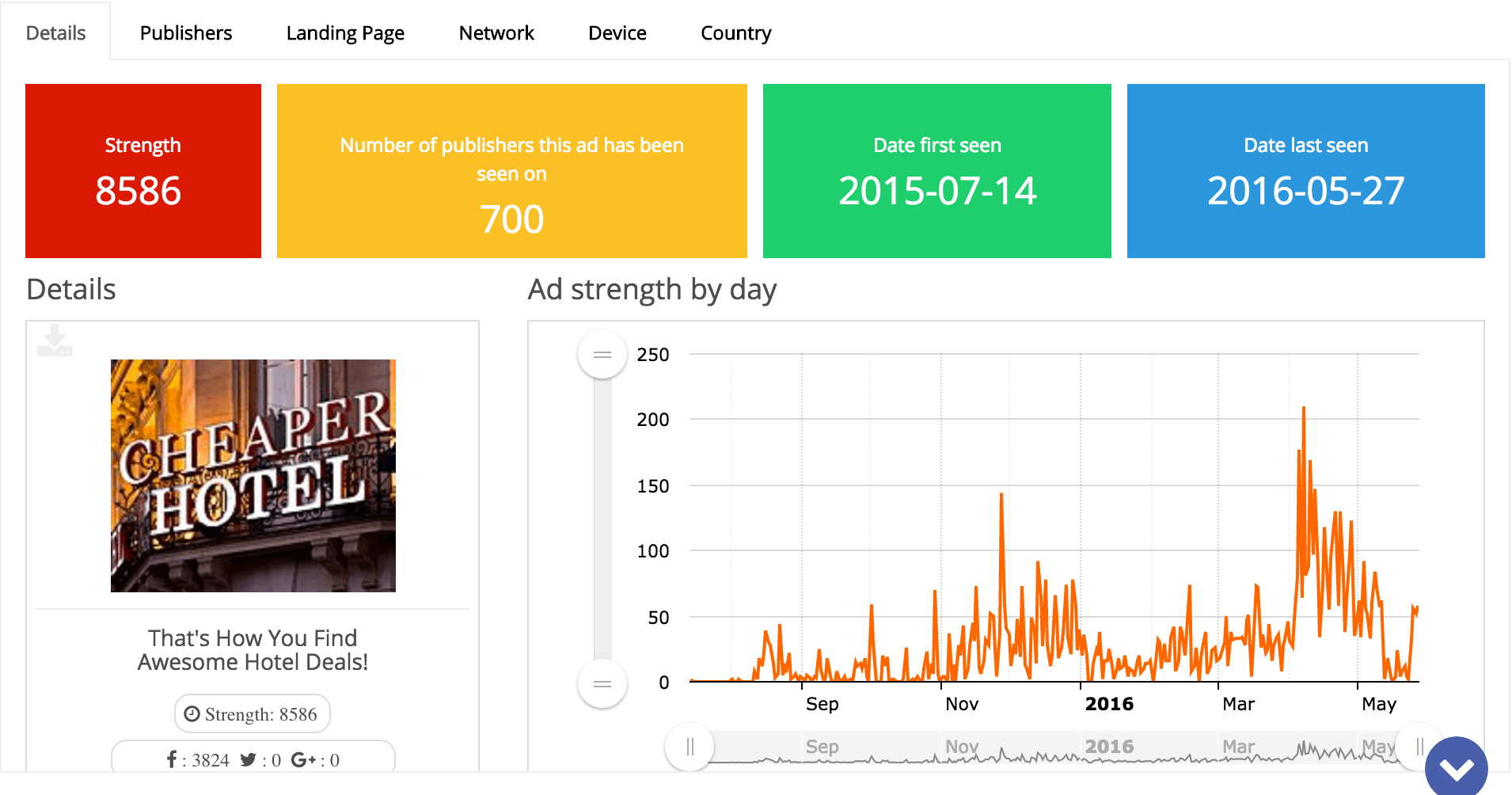 Cheaper hotels – something we ALL want when we go away.
But how??????????
How is it possible to wade through the frenzy of online comparison sites, and actually find a deal that works???????
Well – as the ad suggests…
(Drum roll)
THAT'S how you find awesome hotel deals.
(No, really! That's how you do it!)
Ok – a lack of information really does trigger the curiosity factor here, and as the NativeAdBuzz stats clearly state, this ad is a BIG winner, with a LOT of traction.
4. Weight Loss Coaching. Follow This One Secret Rule To Lose Weight… Venus Factor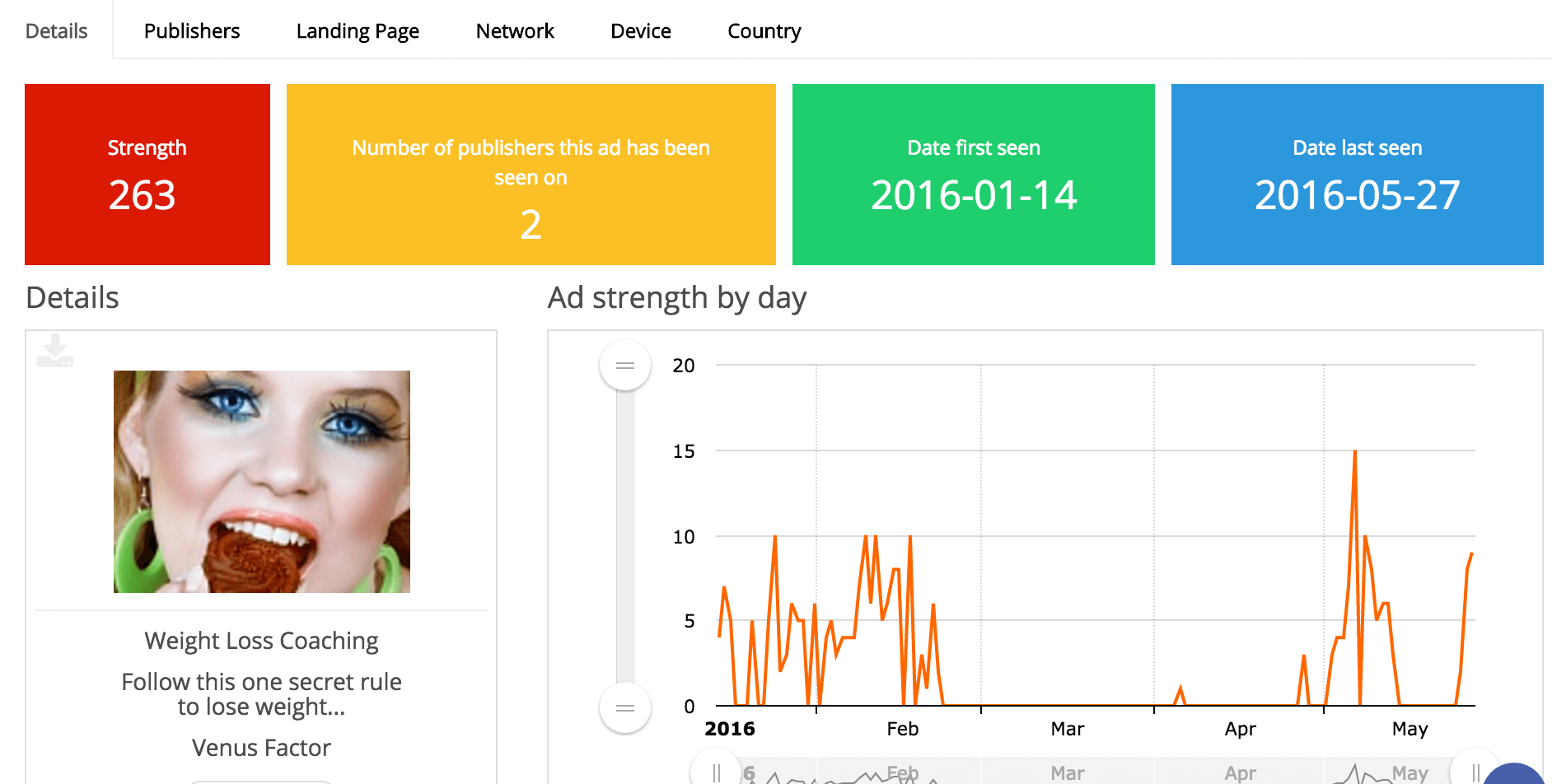 She sells seashells by the seashore.
The shells she sells are surely seashells.
So if she sells shells on the seashore,
I'm sure she sells seashore shells.
Manage that alright?
I didn't!
And that's kinda what this ad's headline does when reading it – except…
Somehow – this ad is doing alright
5. How To Stop Snoring and Improve Your Health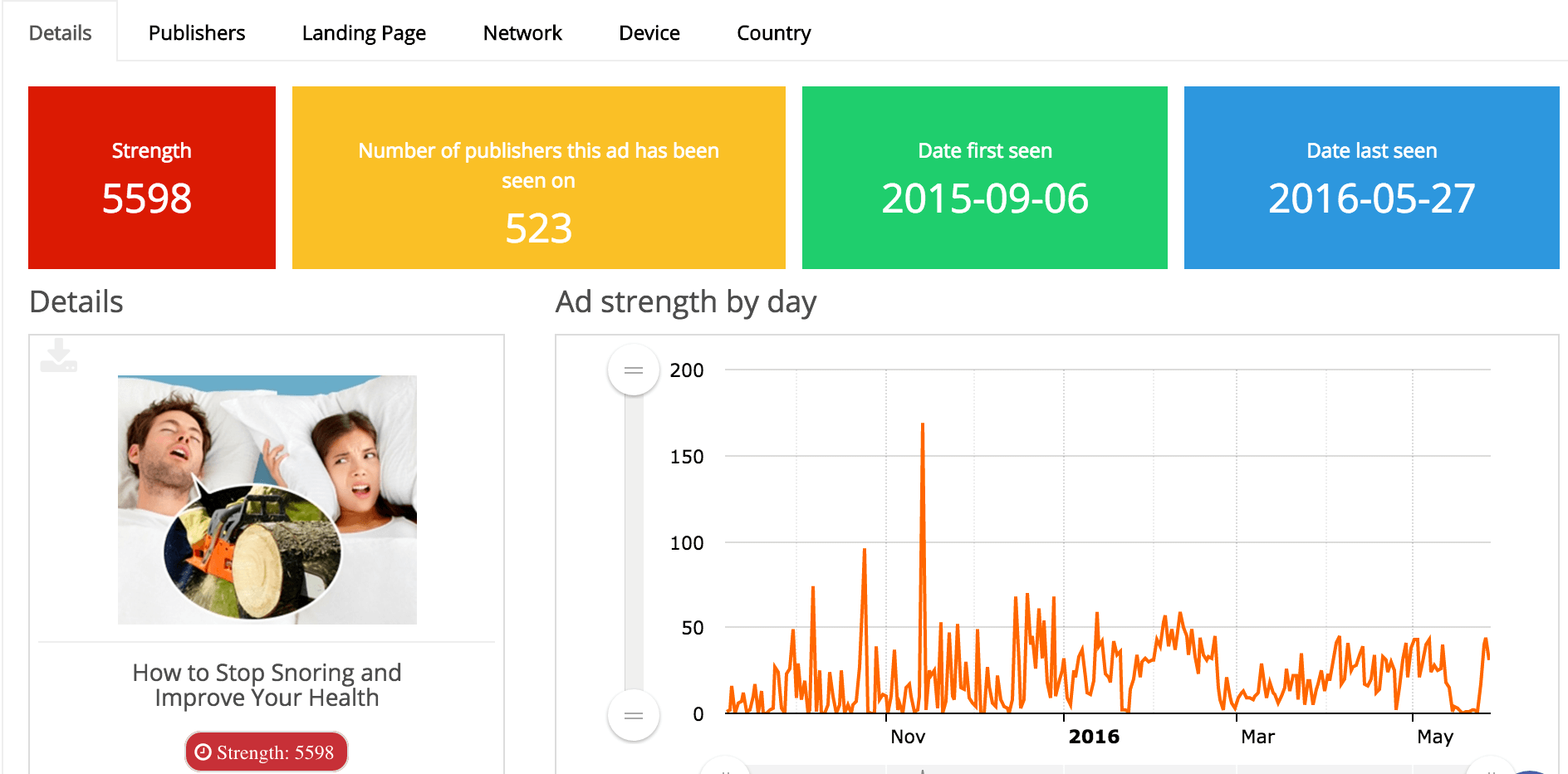 They always say a man snoring in bed, is comparable to a chainsaw hacking through a stump…
(Wait, do they?  No – I haven't heard that one before)
Although this ad may slightly exaggerate things, it does bring up an important point – many couples (and individuals) HATE snoring, and what's so good about this ad, is that it appeals to both the snorer, and the snorer-sufferer!
So there you have it…
There are 5 of the most-ripped ads from this past week.
All found right inside the NativeAdBuzz dashboard!
Remember, if you're not already a member of NativeAdBuzz you can take advantage of a special $7 trial, where you'll get access to all the great features… for just $7!
Sound good?
Then click here, and claim your $7 trial
You can find a ton of super-successful ads that you can rip for your campaigns…
And you never know, maybe your ad will make its way onto the NativeAdBuzz top 5 list next week!
Talk soon.